Science-backed oral care essentials.
Reduces side effects of treatment.
Improves oral health.
Buy now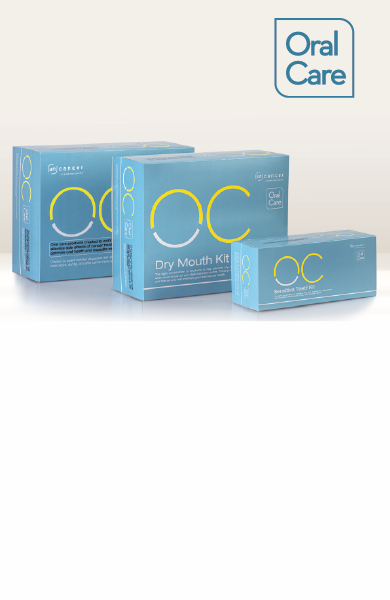 Daily oral care for cancer
treatment-related side effects.
7 Effective products. To repair & heal your oral cavity.
Buy now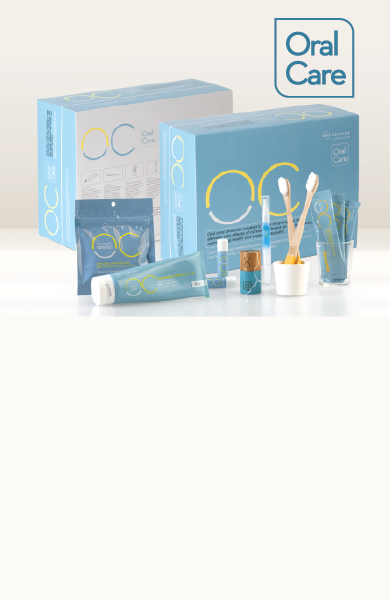 Relieves mucosal irritation,
increases saliva production.
3 Science-backed products. To manage treatment-induced dry mouth symptoms.
Buy now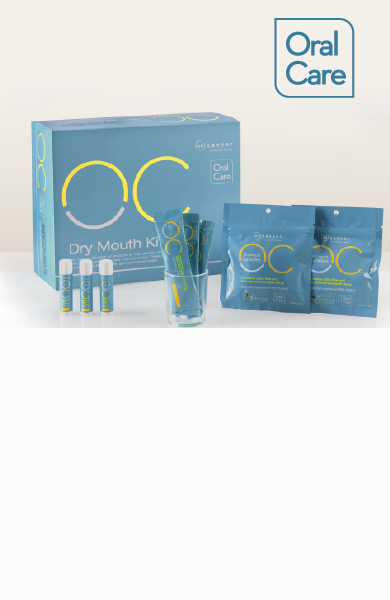 Decreases tooth sensitivity,
rebuilds healthy oral cavity.
4 Clinically-proven products. To manage
treatment-induced teeth sensitivity.
Buy now

Our Mission
The right products should be affordable to every patient and caregiver.
The right services should be available to every patient and caregiver.
The right advice should be accessible to every patient and caregiver.
Oral Care Solutions
Easy-to-order, essential & effective kits. Everything you need to alleviate treatment-induced side effects and rebuild a healthy oral cavity.
Our Promise
To keep the patient and
caregiver at the centre of
every decision we make.
To formulate science-based,
effective products to alleviate
treatment side effects.
To be a trusted partner
through treatment and
survivorship.
Testimonials
Here's what our customers are saying about our products.
They inspire us to do more, be better, and work harder.
In mid-April, I was diagnosed with stage 3 mantle cell Non-Hodgkin's lymphoma. Between chemotherapy and other medications my mouth went as dry as a desert, making swallowing that much more difficult. My trouble subsided after being given two bags of oral care sugar-free candies. They immediately stimulated my saliva flow and help me to swallow medications that would otherwise be a difficult task. I keep the oral care candies with me wherever I go. They are a delicious way to wake up your saliva flow and eliminate swallowing concerns.
These products are amazing! I used them during my chemotherapy and radiation treatment for breast cancer. The candies are so wonderful for dry mouth and the lip balm is fantastic for dry lips. I love them so much that I still continue to use them! I have also worked for a dentist for over 15 years and know the importance of oral care. These products are so helpful for so many reasons. Highly recommend!
I've been using the toothpaste, and I like it very much. It has a nice minty flavor that stays constant when I brush for two minutes. I feel that my teeth are very clean after brushing them. The toothpaste has helped decrease sensitivity of my teeth. The soft bristle toothbrush cleans well without hurting or causing gum damage.
The oral care candies are delicious. They are refreshing too and have this cooling effect. And they don't have that weird or bad aftertaste that some candies without sugar have.
Blogs
Clinicians across the spectrum of healthcare in the community are part of a cancer patient's treatment
A few precautions and choices can help avoid major complications during and post treatment.
Know the signs and be proactive to allow for early diagnosis and treatable disease.